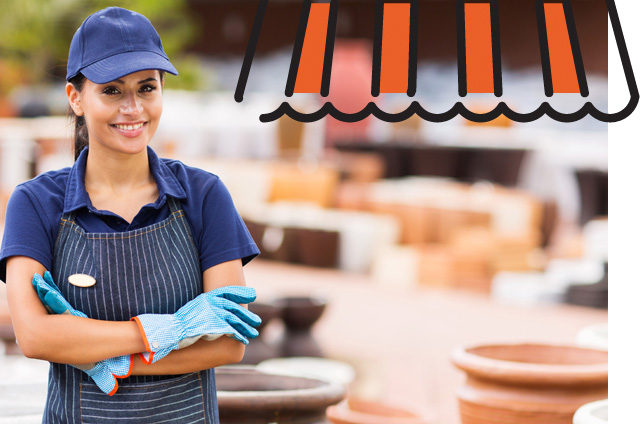 Rock your new Etsy shop today with these ideas on improving your shop. It takes hard work to start up an Etsy shop and motivation to keep going. You can't sit there and wait for potential customers to find you until one of your products sell. Success won't happen without action. Start with these 5 great tips for your new shop.
RECOMMENDED
01
Don't expect to become an overnight success. There are too many new Etsy sellers who complain in the forums about not selling anything yet they just opened their shop a week ago. Make sure to give your shop enough time to grow before complaining. Successful Etsy shops have taken up to a year to grow with hard work and dedication.
02
Make sure you have enough listings up for sale. You can't sell anything if you only have a couple of products to give your audience. Make sure to use category sections to keep your shop organized, which is helpful for potential customers. Keep creating your product line and list on a daily basis. Remember – a product can't sell if it's not listed. Having a page or two of products is always a great selection for customers who are impulse shopping.
03
Use the title and description box to your advantage when you are listing items. You need to make sure that buyers using the Etsy search tool can find you. This can be as simple as the color or material of your product. Learn about SEO pertaining to your products and use the keywords in your listings. This can help you stand out on search engines.
04
Having more than one photo of your product can help close the sale. Showing different angles of your product is visually appealing. It might be time consuming to take pictures and upload them to Etsy but it's worth it. Show off other products that you create if you sell one of a kind stuff. The additional photos are alongside the main photo of each listing. Use every opportunity that Etsy allows in each listing to sell your work.
05
Share your Etsy shop link with your friends and family. Send out a short email to introduce your Etsy shop. Post the same message onto your personal social media accounts. Ask each of your friends on Facebook to like and share your Facebook link to their friends. If you have friends on Pinterest – ask them to pin some of their favorite listings from your shop. Asking people in your life who are already on social media platforms can spread the word out locally about your Etsy shop.
Related:Tips for Using Social Media to Drive More Traffic to Your Website