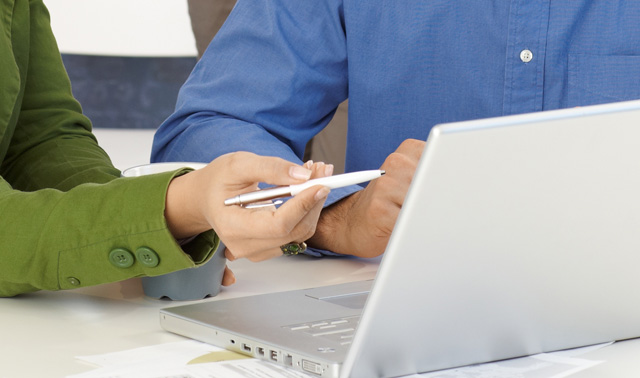 WHAT IS ONLINE TRAINING?
Online training refers to a process in which an individual or group of individuals are being equipped with some specific skills or abilities through knowledge imparted to them via the World Wide Web or any other electronic medium. It is also known as electronic learning or e-learning. A very salient point in the definition above is that online training is a process that takes place only through an electronic medium, which may be the World Wide Web. The Trainer and the Trainee may not physically get to see each other; rather they interact via an electronic medium. Most individuals, enterprises, governments and corporations worldwide now commonly adopt this form of training. This is because of the immense benefits online training offers.
RECOMMENDED
These benefits are:
1
Online training is very convenient. You are able to learn and acquire the skills you need with little or no effect on your other activities. Online training enables you to learn from the comfort of your home, workplace or even while on the road, as long as you are connected to an online web portal.
2
Online training/e-learning creates flexible learning opportunities for students. As a student, e-learning allows you to complete courses of your choice from home or work without physically attending lecture rooms. Through e-learning, you are able to select courses of your choice whenever needed and learn at your own pace. This enables you to actively pursue other areas of interest to you, rather than sit through lectures aimed at the whole group. E-learning also allows you to focus on the courses you need and skip the ones you don't need or have no interest in.
3
E-learning is immediate. Since knowledge/training can be delivered through the Internet, you can begin your training now with just a few mouse clicks. All you need is a PC and an Internet connection and you on. Alternatively, you may patronize cyber cafés.
4
Online training is affordable, as you don't need to spend any money on traveling or lodging. It is cheaper, faster and easier to deliver or attend than conventional training.
5
As result of rising challenges facing today's organizations, there is thus the need for managers to consistently train and re-train the workforce so that they can effectively overcome the challenges facing the organization. In this regard, online training is of great benefit as it allows for fast, specialized and updated training to be provided to employees at an affordable price.
6
With online training, your employees are able to train at work or at home and at their own pace.
7
Online training allows you to easily and effectively track your employees' progress from the beginning of the training program to its end. You are also able to view your employees' assessment scores, test scores, and training status, which enable you to identify the strong and weak areas for each worker and make necessary adjustments.
8
With online training, you and your employees have, virtually unrestricted access to the latest industry updates and course content related to the rapid changes in your industry. With these updates, employee training to be updated regularly to reflect industry standards thereby improving your employees' content mastery and troubleshooting skills.
9
Finally, through the use of the World Wide Web, e-learning enables students to access a wealth of resources from which they can tap into and learn; more than they could ever learn from instructors. Also students, instructors and work colleagues, all over the world, are able to interact, communicate and share knowledge and ideas in the comfort of their home, workplace or campus.