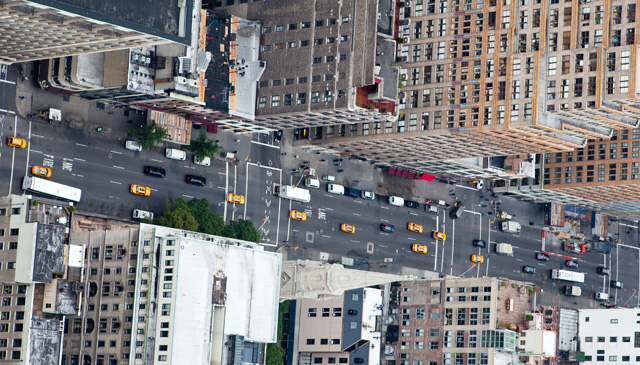 Looking for the best ways to improve supply chain performance is one of the most important things a business person should do if he or she wants to gain competitive advantage over business rivals. However, what many business owners do not know is that a systematic approach including specific steps, must be followed in order to get the best out of optimizing supply chain operations.
RECOMMENDED
Improving supply chain effectiveness is essential to achieve customer satisfaction and get more revenue than before. Becoming aware of this aspect, numerous manufacturers and distributors are searching for a way to optimize supply chain operations. To help these businesspeople obtain the results they expect, supply chain experts reveal five simple steps that almost anyone can follow. These are:
1
Find an Appropriate Solution: Selecting the right supply chain management solution for a particular industry niche is as important as getting the best technology systems available out there. Since there are various supply chain software programs, business owners must start their research with the systems especially designed for the fields in which their organizations operate.
2
Establish Metrics: To improve supply chain effectiveness, it's very important to have supply chain management metrics under control. Furthermore, cascading supply chain metrics, management dashboards and balanced scorecards is the best strategy to get timely insights that allow supply chain managers to respond to opportunities and disruptions in a timely manner. Experts recommend supply chain businesses to begin controlling their internal and external metrics, such as agility indicators, perfect order fulfillment, return on capital and cash-to-cash cycle times.
3
Choose a Customizable ERP System: Replacing an entry-level system, which is unable to provide the necessary automation, discipline and internal control – so important for getting the results a business owner might expect – with a customizable supply chain management solution is what an organization should do if it wants to gain competitive advantage in today's volatile market. Nowadays, businesspeople can find numerous fully customizable ERP solutions, which are not only appropriate for specific industry sectors, but also able to support the current and future business needs of different organizations.
RELATED: Why No Business Can Do Without Custom Software Development
4
Manage Information: The latest ERP solutions facilitate access, identification and collection of important and accurate data, allowing management teams to take the best decisions at the right time. The companies that continue to use basic, obsolete business management systems often get unimportant, inaccurate or outdated information, which can literally impair supply chain effectiveness.
5
Integrate Finance, Production and Sales: An advanced supply chain software solution that is able to integrate finance, production and sales operations can assist supply chain organizations in getting optimal balance among various business areas, such as corporate financial performance, production capacities and customer demand.
These are the most essential steps manufacturers and distributors should take in order to improve supply chain effectiveness. By optimizing their supply chain operations, businesses can find the best ways to move beyond inefficient approaches.