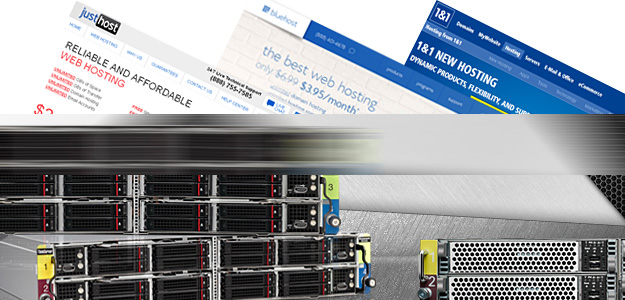 Any business owner worth their salt will know the importance of having a stylish, reliable, and secure online presence. There is no excuse for not having an online representation of your business, and those that don't miss out on valuable new business.
One of the critical elements of a quality online profile is having excellent web hosting. There are hundreds of hosting companies offering their services these days, but not all hosts are created equal. There is a vast difference in the quality of service and the benefits you can take advantage of, and costs can vary wildly. It is well worth doing your research before you commit to a web host provider, as most operate on a one-year contract. So don't get stuck in a deal you can't get out of until you are sure that it is the right one for you.
Here are some common mistakes that people make when choosing their provider:
They Go For the Cheapest Option
As with most things, you get what you pay for. If you go for a budget deal offering temptingly low prices, you will get disappointingly low service. Budget companies have a habit of constantly shifting your website from one server to another, leaving you open to varying levels of service.
They Don't Take Their Security Seriously Enough
Another downside of a cheap deal is that the online security they offer is basic, to say the least. Security is especially important if you are offering your customers the opportunity to buy online or register their personal details with you. Any breach in security will leave your customers with no faith in you, so make sure security is a key feature of any deal you choose.
They Opt For a Company with Poor Customer Service
You may need to be able to get help and advice from your host provider. It's hard to know how good their customer service is before you actually sign up with them, of course, as they will be more than helpful during the signing up period! But if you visit forums, you will see what their other customers are saying about their customer service.
They Choose a 'New Kid on the Block'
Hosting providers need time to build their business and establish themselves in the market. Brand new companies may offer appealing deals but they will experience teething problems with their systems and they may not be able to offer you the bandwidth or disk space you require.
They Choose a Deal Which Offers Free Disk Space
This sounds like a good deal on the face of it but, in reality, it's not. This is because in return for getting free space, your host will put advertisements on your site. You are not in control of which ads go on, so they could be completely irrelevant to your business and upset your visitors.
So the moral of the story is choose your deal wisely and expect to pay a little extra for a good service.