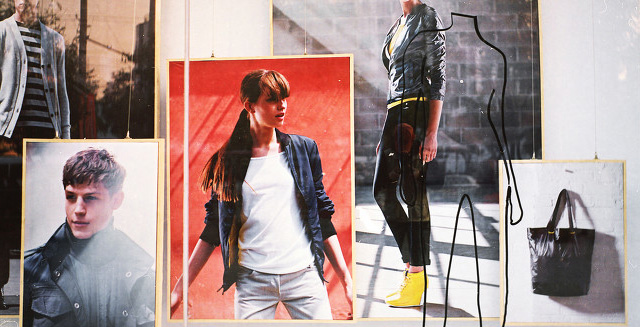 When marketing online advertisements and banners, you essentially have one goal and that's to get web visitors to click. It helps to understand why web visitors click if you hope to achieve and surpass your online marketing goals. The first lesson in conversions is that most people are selfish. That's not a bad thing – it's just how people are. So if you want to convert more customers into buyers, turn more casual visitors into long-time subscribers or if you want to entice far more clicks for your paid ads and online banners, you need to focus on your target prospect and what he or she wants. Other than that, there are a few more tips to live by if conversions are your ultimate goal. Go down the list, apply the following points to your current online marketing campaign and watch your numbers grow. That, my friend, is the power of conversion psychology, and it's not really as difficult to understand as you might think.
RECOMMENDED
Draw the Eye
Spend time finding animations, images and colors that both blend with the website or platform your ads or banners will be showcased on, and spend time coming up with a killer headline that makes it difficult for your marketing prospects to say no to clicking-through.
Headlines That Convert
Remember, it's all about your prospect. Your headlines should sound as if you're speaking to a close friend, and really appealing to what that friend truly wants. In other words, don't write like a robot and use special offers to draw your prospects in.
For example, if your online ads and banners are attempting to draw attention to your new line of sun-wear, one of your banner headlines might read – "Stop blowing your entire paycheck just to get ready for the beach. Browse our boutique and get half off your favorite brands!"
Of if you are attempting to improve conversions for an AdWords ad and you're pressed for space, you might use the headline, "Getting Ready for the Beach? Get Half Off On Favorite Brands."
Those clear and concise headlines tell the prospect what they're getting, and then entices them to click with a unique money-saving deal – something beach-ready shoppers on a budget might really appreciate.
Get Them That Much Closer to Their Goal
The closer you can get your prospects to their ultimate goal, the more highly your ads and banners will convert.
For example, if you're selling weight loss equipment, instead of saying, "Work out in your home for less than the cost of a gym membership," you might say, "Look and feel like a superhero for less than the cost of a gym membership."
Or an acne cream ad might read, "Look Fresh-Faced in Minutes a Day for Pennies. Click to Learn More."
That last ad headline brings us to a very important point. Don't forget the CTA!
Calls-to-Action
Don't make your prospects guess what you want them to do. Tell them to click, buy, subscribe or otherwise take action. Using this simple trick when you weren't previously can drastically ramp up results – try it and see.RELATED:CPA Methods