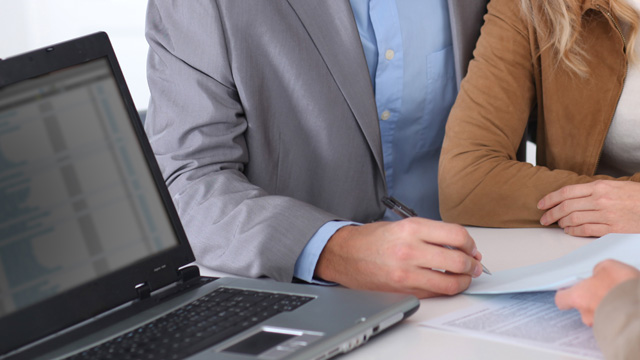 Financial experts recommend that everyone have an emergency fund containing at least three to six months worth of living expenses. That can be a hard goal to achieve, but it is an important one as well. Without an emergency fund, you and your family could be at risk if you lost your job or suffered another financial setback.
Building that emergency fund is not enough, however. Once you have that money set aside, you need to put it to work. You cannot afford to take any risk with that money; it needs to be there when you need it. But that does not mean you cannot earn a little extra money for your hard work. An online savings account can give you a competitive rate of return while keeping your money safe.
Check the FDIC Coverage
There is no risk associated with holding your emergency fund in an online bank, as long as that online bank is fully FDIC insured and your balance falls within the protected limits. Before you put a single dollar into any bank, online or not, you need to make sure the bank has FDIC coverage in place.
The easiest way to check that coverage is to simply ask the bank or check the bank website. You can also independently verify the stated coverage by going to FDIC.gov and entering the name of the institution. Keep in mind that the FDIC coverage limit is $250,000. That will protect the vast majority of savers, but it is important to understand the coverage rules.
Look for Bonus Offers
You might be able to earn a great return on your money right away. Many online banks offer bonuses to entice new savers, and those bonuses can be substantial. While some new account bonuses are as little as $25, others can be worth hundreds of dollars. The amount you can earn will depend on a number of factors, like the amount of money you have to deposit, but that free money can be a great enticement.
Be sure to read the terms and conditions of each bonus offer carefully. You may need to meet certain requirements, like setting up a direct deposit or automatic transfer from your checking account or making a monthly bill pay. If you meet those requirements, however, it is hard to turn down an offer of free money.
Check the Interest Rate Often
The interest rates on savings accounts can change frequently, so it is important to check your earnings regularly. If you find that the interest rate has fallen significantly, it might be worth your time to seek out a better rate.
Electronic transfers make it easy to move your money from one online bank to another. All you need to do is find a bank with a better rate, open your account and then close the account at the old bank. It may take a bit of work, but the extra money can be well worth it.
Be Aware of Minimum Balance Requirements
Any time you open a new account, it is important to check the minimum balance requirements, maintenance charges and other terms and conditions carefully. A high monthly maintenance fee could easily eat up any interest you earn. Many online savings accounts waive all fees for balances over a certain level, so chances are you can find a way to enjoy your money fee-free.
Make Transfers and Deposits Easy
In the past, online savings accounts had a big limitation, and that was the difficulty of making deposits. Holders of online savings accounts had to either send their checks through the mail or deposit them in a local bank and transfer the money.
These days, most online banks allow account holders to deposit their checks simply by taking a picture of the front and back. If you expect to make a lot of deposits by check, you will need to make sure your bank offers this option.
If you want the option to transfer money back and forth between accounts, be sure the online bank offers those transfers for free. Some online banks charge a fee for external transfers, while others offer unlimited transfers for free.
You might not get rich with an online savings account, but you can earn a decent return on the money you need for emergencies. Even a few extra dollars can be valuable in this economy, and an online savings account is a great way to beat the paltry returns available at most local banks.