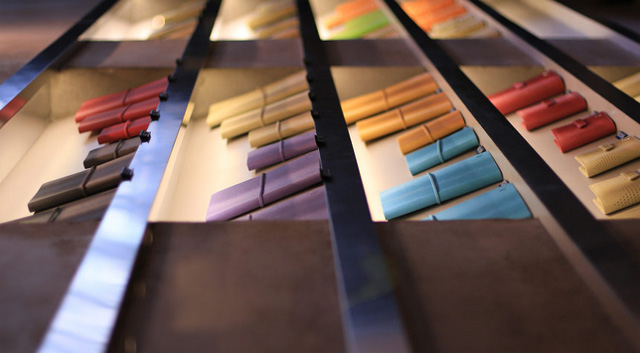 Running your own business is a rewarding experience, especially if you choose something that you feel passionate about. Many people would like to start their own business, but lack the funds to do so. If you find that prohibitive startup costs are preventing you from taking the plunge into self-employment, drop shipping could be the ideal solution.
RECOMMENDED
What is drop shipping?
Drop shipping is a way of selling goods without having to store, package or post the goods yourself. It involves setting up a shop, either on your own website or through a trading site like eBay, and then offering goods for sale. When a customer places an order to buy one of your listed products, you pass the order details on to your supplier, who will then send the goods directly to the customer. You pay your supplier an agreed amount for the complete transaction, and the remaining profits from your sales are yours to keep. In the most simplistic sense, you are acting as a "middle man" between the customer and the supplier, without ever needing to handle the goods yourself.
What are the advantages of drop shipping?
Drop shipping can be a lucrative option for entrepreneurs wanting to start their own business with minimal effort. Once you have found your drop shipping suppliers, you can set up an online shop in a matter of minutes. Many wholesalers and manufacturers will allow you to set up a credit account, meaning that you don't need to pay for the goods until you have received payment from your customer. This makes drop shipping an attractive option for those with little or no money to pay for the initial costs of starting a business. Drop shipping may also be an ideal solution for those who are prevented from working due to long-term illness or disability, as most of the work can be done from the comfort of your own home.
What are the disadvantages of drop shipping?
Unfortunately, there are many fraudsters claiming to be drop shipping suppliers. These fraudsters usually ask for money upfront to pay for goods, but then never send the products to the intended recipient. The Internet is also full of drop shipping scams designed to make you pay money for false information, such as lists of "reputable" drop shipping suppliers. In order to succeed in the drop shipping business, it is essential to conduct thorough research and take great care when looking for a supplier.
How do I find reputable drop shipping suppliers?
Avoid any website or service asking you to pay a fee for information on finding suppliers. There are some excellent free resources available on the Internet for those wanting to start their own drop shipping business, and most of these resources can be found simply by reading through dedicated drop shipping forums. You can also approach reputable companies, both local and further away, to see if they would be prepared to act as your suppliers. Often, local manufacturers and wholesalers will be happy to supply goods, even if they don't advertise as drop shipping suppliers.
Drop shipping is a low-cost way to get your business up and running, with minimal effort, storage space and technical knowledge required. Once you have your drop shipping suppliers in place, you can set up a shop on your own website, or on a trading website like eBay. Depending on the amount of time and effort you are prepared to put into your business, drop shipping can be a very lucrative option.