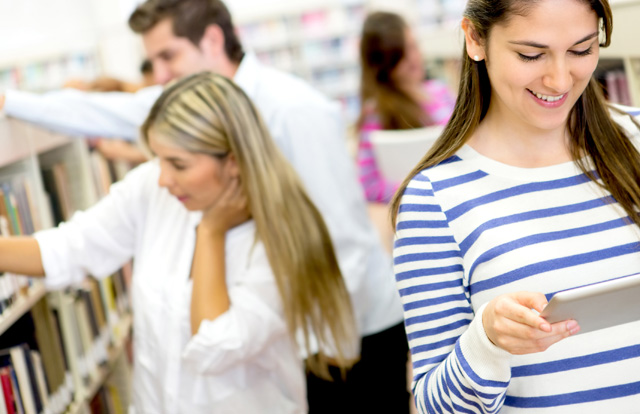 The marketplace for online books has exploded in recent years, resulting in unprecedented success for ebook authors. Yet a lack of knowledge prevents many writers from publishing their work. But by asking only a few simple questions, any author can transform a great idea into a successful ebook.
RECOMMENDED
Who is my intended audience?
The group of people you should target to buy your book is known as your intended audience. They are the potential customers who are most interested in the topic you are covering, and who also have enough money to purchase your work. When writing a book on birdwatching, for example, it may make more sense to appeal to retired men instead of children 13 and under.
But determining the group to aim for is no easy task even for large publishing companies. Luckily, there are few easy ways to narrow down your audience. A quick look at the comments left by the buyers of books covering a similar topic will give you a general understanding of their age, vocation, and mindset. You can then focus your writing style and content on potential customers with similar traits.
Another popular method involves browsing popular blogs and websites devoted to your topic. Most writers and commenters on these sites will be more than willing to answer any questions you have, and many sites have extensive archives which you can also use to gain valuable insight into your potential customer base. You can even use the relationships gained on these websites to drive traffic to your ebook, resulting in more sales!
Where will I sell my ebook?
There are many sales avenues available to the ebook author. Some choose to run their own website with links to their ebooks, while others would rather upload their books to a site specializing in ebook sales and promotion. Both are popular options with self-published authors, but each has different benefits to offer.
The main advantage of uploading your work to an ebook platform is the high level of advertising and publicity they provide. These companies typically spend a large amount of resources in the advertising and promotion of the books in their library because they make more money the more units they sell. For this reason, authors usually have more commercial success uploading to an ebook platform instead of operating their own website.
Authors who run their own ebook website often spend a lot of time and effort creating a fan base, as it is these loyal fans who buy most of their books. Generating loyal customers requires interacting with fans on a personal level, via social media, blog comments sections, and other social channels. In fact, many authors prefer to run their own site because they value community and fellowship more than the number of ebooks they actually sell.
While there are authors who strictly use only one sales avenue, there are many who choose to use both. They run sites for a sense of community, while also offering their books for sale on multiple platforms. Keep in mind that not all sites allow authors to have their books available for sale at other locations; always research your terms of agreement before uploading the same work to multiple sites.
Many authors have a great idea that just needs a bit of work to become a winning ebook. But by examining your motivations and selecting the right platform, you can change your dream of becoming a published ebook author into reality!