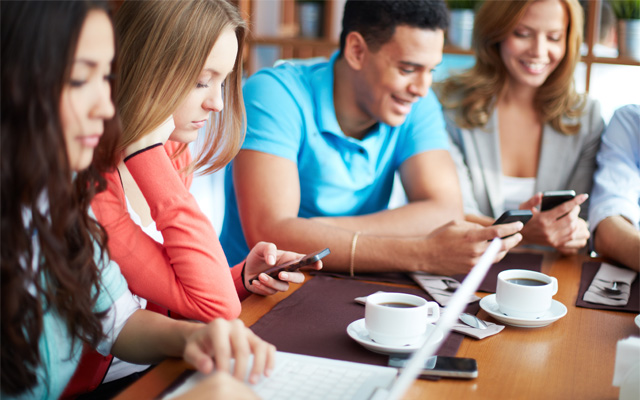 You've spent countless resources crafting the perfect presentation for your website, and it looks stellar on your home computer. But how does it look on the last generation of iPhone? What about on an off-brand tablet? How about on a six-year-old netbook, with an equally dated version of a popular Internet browser?
RECOMMENDED
With the thousands of different devices, resolutions, and software configurations that people use to access the Internet, there's only one way to know if your site looks as great on every platform as it does on your home computer — to look and see for yourself. Below you'll find five free tools that can help you test your website's performance across the countless platforms people use every day. From minor performance issues to substantial holes in your presentation, each of these tools has something unique that can help guarantee your site will work as well on everyone else's devices as it does on your own.
QuirkTools' Screenfly
Give Screenfly your URL, and it will give you a real-time visual rendering of your pages. This entirely free tool allows you to test screen resolutions for laptops, netbooks, tablets, TVs, and nearly every mobile device imaginable. For resolution configurations that aren't available, Screenfly allows you to set up custom screen sizes that allow you to view your site in nearly any configuration imaginable. This is a particularly useful tool for testing your presentation on mobile devices, because it allows you to rotate your screen around as if it was being presented on a smartphone. The only significant limitation to Screenfly is that it doesn't allow you to test on multiple operating systems or browsers, which brings us to the next tool on this list.
Browserling
Offering live testing across several browsers, Browserling tests not just different types of browsers, but even different versions of browsers. This is particularly important for reaching elderly audiences who are prone to using thoroughly dated software. Browserling tests for every major browser, including Safari, Opera, Internet Explorer, Firefox, and Chrome. The browsers run from their servers, so you don't have to install anything. The only real drawback is that there are only a few screen sizes available for testing, and the free trial is limited to five minute sessions. That means this tool is best paired with a tool that has more variables for screen sizes, like Screenfly.
InfoByIP's Screen Resolution Simulator
Like Screenfly, Screen Resolution Simulator allows you to test your site with multiple resolutions. For beginners, it has a list of templates for the most popular resolutions for every type of advice, and you can also enter custom screen sizes for lesser known configurations. But what really makes this tool special is that it enables you to view a page either in browser or in a full page version. If you view your content in browser, the resolution you see will correspond to the display you would get if you were using an actual monitor where some of the screen space is taken by a task bar or browser borders. Although the interface is a little dated, as a free tool, Screen Resolution Simulator is hard to pass up.
Browserstack
For a premium approach to testing, Browserstack has everything you need. There's a free trial for 30 minutes of testing, which also includes 200 minutes of automated testing that's perfect for experienced testers. This rapid automated testing is something that you won't find in many other tools. With the manual testing function, you can look at different browsers to see how your site will actually appear on real devices after taking in to account their operating system and browser rather than just the display resolution. The only significant drawback of Browserstack is that it's relatively slow, because the emulators are run server-side.
Cross Browser Testing
If you're looking for more comprehensive testing options, Cross Browser Testing is exactly what you need. The tests are run on actual servers with Windows Vista, XP, 7, 8, Mac OSX, and iOS, rather than simply running emulated operating systems off of a Windows server. In total, there are an impressive 130 browsers tested across 25 different operating systems. Although the free trial is limited to seven days or one hour of testing, this truly is the total package. With automated testing, local testing, screenshots, debugging tools, and so on, if budgeting isn't a major constraint for you, Cross Browser Testing is the way to go.