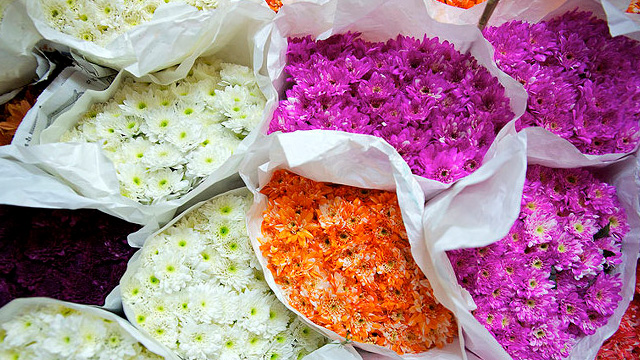 Quality content is the cornerstone of any website. Whether you're a content marketer or a non-profit organization, writing better content is one goal that anyone with a website can share. From increasing how often your content is shared to improving its ability to generate leads, the quality of your content is in many ways the be-all and end-all of success on the Internet. If you're looking to give your content an edge, below you'll find five free tools that can help.
HemingwayApp
A famous study by Wallaces' Farmer once found that reducing the reading level of a newspaper from the 9th grade level to the 6 th grade level resulted in increasing readership by more than 40%. According to the Department of Education, the average American reads at roughly an 8th grade level. Making your content as readable as possible isn't just a matter of getting your point across; it's also a matter of reaching the largest possible audience.
That's where HemmingwayApp comes in. Becoming a better writer can take years of practice, but with HemmingwayApp, you can improve the readability of your content in only a few minutes. This free web application critiques your writing and provides actionable tips for improvement. Making use of color coding, HemmingwayApp can point out any sentences that are difficult to read. It also shows you how to improve your writing by restricting your use of the passive voice.
After evaluation, HemmingwayApp gives you a grade level estimation of your content ranging between 1 and 35, with a grade of 10 or lower considered sufficiently clear writing. While you don't have to use every suggestion the app offers, there's no question that it provides strong guidelines for improving the clarity of your writing in only a few minutes.
Deeper Web
If you performing a Google search for baseball, you can sort through about half a dozen different tabs to refine your search. You could search for images of baseball, news about baseball, baseball videos, baseball apps, and so on. These refined search options let you hone in on the exactly what you're looking for while clearing away irrelevancies. Deeper Web is a tool that takes that refinement to another level, expanding your ability to search by even more specific categories.
In Deeper Web, your search for baseball can be sorted into baseball metrics, popular baseball questions, baseball blog posts, and even other keywords that are associated with baseball. You can even sort by date, restricting your search results to entries that were made anytime between yesterday and last year. This incredible range of refinement makes Deeper Web an invaluable research tool for anyone trying to create new and interesting content.
Hubspot Topic Generator
For most people, brainstorming new ideas for content is one of the hardest parts of creation. The Hubspot Topic Generator is designed to alleviate that problem. Give Hubspot two or three words, and it will give you back half a dozen interesting ideas for blog topics. For example, if you tell Hubspot you want to write about business and golf, it might send back "9 Things Your Competitors Can Teach You About Golf."
For the most part, the Hubspot Topic Generator provides better results if you use nouns, and provide keywords that only have peripheral relation to each other. It's also a good idea to stick to keywords that you're interested in ranking for in search engines, as well as topics that you feel comfortable writing.
Siteliner
The technical end of SEO can be one of the harder parts of creating effective content. While search engines like Google want to reward publishers for offering new and valuable content, they also like to punish webmasters for content that's less than fresh. Give Siteliner your domain name, and it will search through your content, looking for problems that might earn you an SEO penalty.
Following its analysis, Siteliner will tell you if you have any content that needs to be altered or rewritten for your SEO. Apart from helping to keep your writing fresh in the eyes of Google, Siteliner can also help make sure that the rest of your site is keeping with best practices, including an evaluation of your use of canonical tags, HTTP redirections, nofollow links, and much more.
Google Keyword Planner
If you give Keyword Planner the name of a product, a category, or a landing page, it will give you back virtually every relevant keyword for that list. Apart from providing free keyword research, this tool is also ideal for determining what kind of topics are trending in any given niche.
Apart from keyword research, Keyword Planner is in invaluable asset for gaining insight into your target audience. You can search for keywords your competitors are using, measure how saturated various keywords are, and get an accurate tally of the number of weekly searches for those phrases. If you want to find more topics to cover, Keyword Planner is the perfect place to uncover both popular and unexploited opportunities.