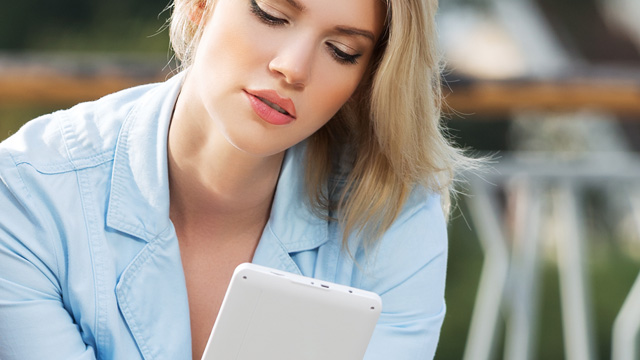 When it comes to online dating, it's important to stand out from the crowd. One of the best ways to accomplish this is to send a great first message to someone you're interested in. Since this is easier said than done, below are some tried and true ways to spice up those messages and get more replies in the process.
RECOMMENDED
Use proper spelling and grammar
One of the easiest ways to make your message stand out is to simply proofread it or run a spellchecker. Polls have shown that slang and poor spelling in a first message are major turn-offs, so make the effort to polish yours up. After all, if they can't read your message, the chances of them responding are pretty slim.
Do your research
Prove that you've read the profile of the person you're messaging. Instead of a generic greeting, try to incorporate something from their interests or "about me" sections. Point out a common interest or ask about something that sounds intriguing. This shows that you actually took the time to read their profile before contacting them.
Don't compliment their looks
Although it's less of an issue for women, it's still a good idea for anyone to avoid commenting on a person's physical attractiveness in a first message. These kinds of messages can make the other person question your intentions, and complimenting them on their skills or interests is much more likely to get a warm reaction.
Don't be too brief or too long-winded
Nobody wants to read a novel when they check their inbox. On the other hand, most people are likely to ignore a simple one-line greeting as well. Strike a balance with your first message by keeping it relatively short and sweet. Generally, 3-5 lines is more than enough to indicate interest and spark a conversation without seeming overbearing.
Be funny or unique
First messages are a great place to demonstrate that you are funny, witty, or interesting. Avoid the same old tired introductions and make it obvious why you are worth taking the time to respond to instead. Humor is one of the most attractive qualities a person can have, but be careful not to overdo it or use jokes that might accidently offend them instead.
Don't get discouraged
Even with a great first message, it is entirely possible that the other person won't respond. Don't take it personally and let it get you down. There are many reasons you might not get a response, and it doesn't mean you did anything wrong. Instead, consider it practice and keep trying. After all, there are plenty of fish in the sea!
Tuning up your first dating site messages with these tips is a great way to improve your chances of getting a response and hitting it off with someone. The most important thing to remember is that anything worth doing is worth taking the time and effort to do correctly, so revamp those old messages and see where it takes you!