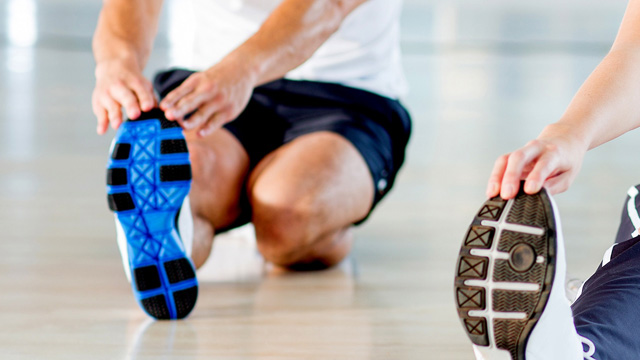 Pace running describes the time a runner takes to cover a set distance such as mile or a kilometer. On longer runs, the pace refers to the average time taken to cover these units of distance. According to research published in the online edition of the Journal of Human Evolution, each runner has an optimal running pace that uses the least amount of oxygen to cover a given distance. Almost all runners are interested in improving their running speed and reaching their optimal pace. Here are the top three smartphone apps that can help you to do this. How many have you tried?
Why Apps?
Instead of spending hundreds of dollars on a GPS watch, apps transform any smartphone into a way of tracking your running pace. Apps use your  phone's GPS and accelerometer to accurately record your distance, pace and time. Most apps also let you log and analyze your runs to tell whether you are improving your pace. Apps are hugely motivational but not all runners like running with a smartphone. Investing is a high-quality armband is essential.
#3. RecordBeater – by Ole Pedersen
Are you struggling to learn how to hold a steady pace? This is one of the toughest challenges for distance runners and is a crucial aspect of training for a marathon. RecordBeater is an invaluable training tool as it can calculate your stride-per-minute (SPM) as you run. The app automatically searches the music library on your smartphone (songs you already have stored) and plays one with the same tempo as your SPM rate. The app will change songs as you speed up or slow down, making it a great tool for increasing your running rate. You experience the feeling of running 'in the zone' when the beat of your song is matching your cadence.
#2. RunKeeper – GPD Track Run Walk – by Fitnesskeeper, Inc.
This app is the best way of accurately tracking your pace as both your distance and pace are displayed in large numbers on the screen of your smartphone. RunKeeper doubles up as a running log. You can easily compare your runs to find out whether your running pace is increasing. This app has in-built coaching for half and full marathons from renowned coaches like Jeff Galloway.
#1. Nike+ Running – by Nike
Running with a friend remains the best way to learn how to keep pace and motivate yourself to improve. This app takes our top spot due to its social networking functions. Whether you run on the treadmill or the trail, this app will motivate you to improve. The Nike+ Tag feature lets you virtually compete against friends while you run via your Facebook account.
Conclusion
As with all apps, the strength of the GPS signal will vary depending upon your location while you run. If GPS coverage is patchy, the results will be inaccurate, but GPS watches have the same drawback. Training with a partner is still the best way to improve your running pace and the Nike+ Running app offers the best compromise.
RECOMMENDED
How powerful is a little red line? According to reviewers, this simple indicator is very effective in getting you moving. The new Garmin Vivofit wristwatch answers its competitors' beeps, buzzes, and vibrations with a nagging red line, waterproof construction, and a battery life of over one year. This device even measures the quality of your sleep. Find out how this new and simplified technology can impact your health.
Working out is tough, and staying motivated can be even harder. If you find yourself dreading the morning drive to the gym, the right fitness coach may be all you need to stick with your plan.