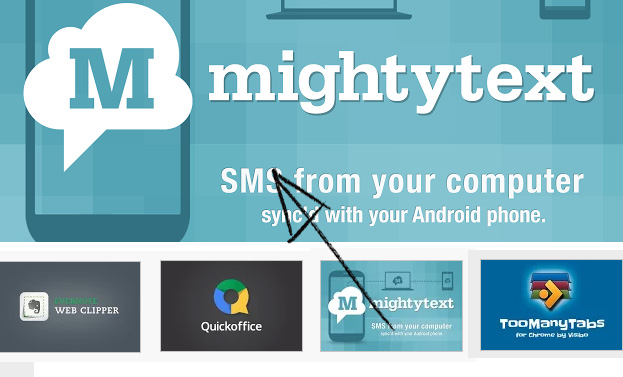 Enhance your productivity with the help of efficiency-boosting extensions to your Google Chrome browser. The right browser add-on can save you time by minimizing the number of clicks you have to do in order to accomplish various virtual tasks. It can also help you manage more effectively your browser-related activities. Here are five must-have extensions for Chrome.
Chrome Office Viewer
Chrome Office Viewer enables you to quickly view the contents of your documents right on your browser. There is already a built-in viewer for PDFs on Chrome. If you want more functionality for your browser, you can install the free Chrome Office Viewer extension to readily glance Word, Excel, and PowerPoint files without having to open their editable versions.

RELATED:5 Free, Multi-Featured Android Apps for Your Mobile Office
Evernote Web Clipper
Evernote Web Clipper allows you to bookmark, screenshot, and save webpages to your Evernote notebooks. This makes it easy for you to manage and find the webpages or snapshots of webpages you need each time you simultaneously use your desktop with mobile platforms such as Android, iOS, and Windows Phone.

RELATED:You Can Remember It! Evernote on Your Smartphone
Google Apps Offline
If your internet connection fails to stay on or if you are using your laptop while traveling, you might want to leverage the offline capability of your Chrome browser to access and edit the files stored in your Google Drive account. To set up Google Apps Offline, go to the homepage of Google Drive, activate offline access in your Google Chrome, and then install the extension. It only takes one click to turn this nifty browser feature on and off.
MightyText
If you continuously get distracted by having to compose messages on your Android smartphone while working in front of your desktop and using its ever-convenient keyboard, then install the free MightyText extension to your Chrome browser. With MightyText, you can simply log in to your Gmail to get the text messages from your smartphone to your PC and to reply to them through your computer.
TooManyTabs
Having opened too many browser tabs, you are left with no choice but to go through the time-consuming affair of going through one tab after another to find the webpage you are looking for. You will find the free Visibo extension, TooManyTabs, handy in this situation. It shows you a thumbnail list of all the active and recently closed tabs on your desktop. Clicking on a thumbnail in TooManyTabs will bring up the tab you want to the forefront.
RECOMMENDED