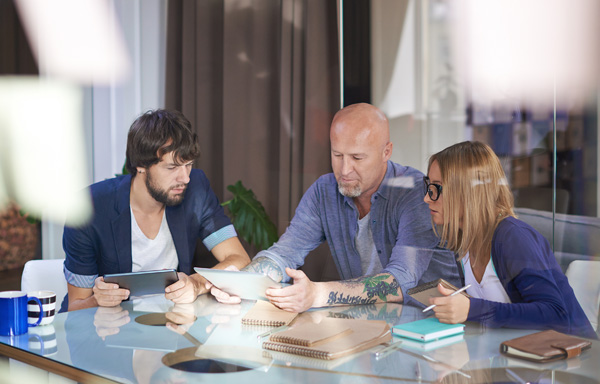 People that are shopping for a new home are generally very busy people. They don't often have several hours each day in which they can meander around town, checking out houses that are vying for the candidacy of being called home. This is exactly why a real estate virtual tour can mean the difference between a happy client and a missed opportunity.
RECOMMENDED
Form
A real estate virtual tour may be comprised of videos, still photos, or a combination thereof. In general, the tour will be created by use of panoramic images, which are often taken from a single point in each room or in the yard. Many times, a series of still shots taken by a professional photographer is combined to display a fluid image of the rooms from wall to wall utilizing stitching software.
These virtual tours are also useful for creating interactivity with floor plans, and they help the audience become oriented with the home by identifying the place on the floor plan from which a particular picture was taken.
Function
The major purpose of a real estate virtual tour is simply to allow users to explore possible purchases long before they discover that something may not be a good fit. It's a great time-saving tool in that both the buyer and the agent have the ability to assess properties, which may not be a good fit, without taking the time to tour the site in person.
Alternatively, when a list of conceivable possibilities is created via a real estate virtual tour, the potential buyers already have a sense of what they're going to see. With real estate virtual tours, the client has the ability to evaluate whether or not the price of the property seems worth the investment of both the time and money that would be necessary to turn the house into a home.
Additional Benefits
Describing a property using mere words can be difficult. People respond to descriptions much more positively when there are accompanying images to help them visualize what the space actually looks like. A real estate virtual tour can help the potential buyer relate to the space, which creates a sense of emotional connectivity that draws the person in and makes them want to learn more about the property.
If you're in the real estate business, you should definitely consider the benefits that can be had from employing the use of real estate virtual tours on your website! These virtual tours can be a great asset to yourself as well as your clients. By showcasing properties' highlights via virtual tours, you'll be able to better serve your clients, as you learn their likes, dislikes, and ideas, without necessitating time out of everyone's day for in-person visits to less-than-ideal properties.