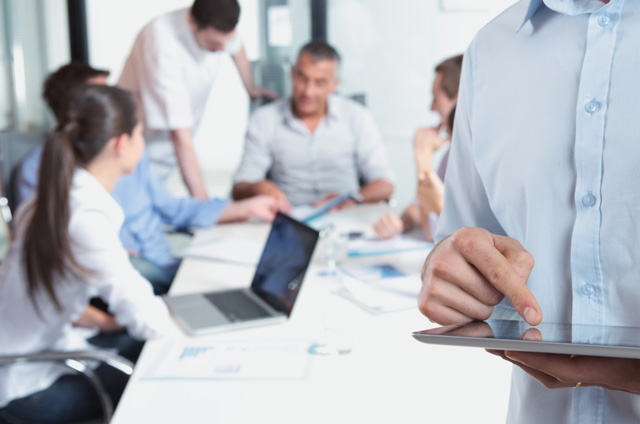 Online videos are very popular these days. That is because videos are one of the most effective content forms on the web. This visual medium is being used more and more on social media websites and all over the Internet. The strength of video as a medium is that it communicates its messages visually. When you start using video as a part of your marketing strategy, you can achieve fast and lasting results.
RECOMMENDED
Flash or YouTube Videos
A large number of business websites use Flash technology to show their videos on the web. Even though Flash is relatively easy to implement, and with today's download speeds the videos are quicker to download, it is better to load up the videos to YouTube and to embed them in your web pages using links. This way of embedding video on your website will benefit your site's search engine optimization (SEO).
The links are recognized by search engines, which place a high value on links from sites like YouTube. When you upload a video to YouTube you will be asked to fill in a form. The best way of making your video easy to find is to fill in each field diligently. Spend some time thinking about the best title for the video as well as a fitting description and tags. All these details are indexed by the search engine bots.
Another advantage of using this method is that YouTube videos can be watched by everyone regardless of the platform they are using. This means that people who are using smartphones or tablets will be able to watch the videos as well. Most hand-held devices don't support Flash technology, and seeing that more and more people are using this type of device to find information on the web, it is becoming increasingly important to cater to this growing audience.
Online Video and Social Media
Video can be used very effectively on social media websites like Facebook. Most people have gotten used to frequently checking their favorite social networking site for updates. Many social media users check the sites several times a day. Others will even check for updates every hour or so. Take advantage of this, and make video your secret weapon on sites like Facebook. It is an excellent way of directing more traffic to your main website because the uploaded videos can be shared by your fans.
When fans share a video, a "like" button for your page appears next to the video on their friends' news feeds. When friends click the "like" button, you instantly gain more potential clients or customers. This functionality is what makes social media websites so effective as a marketing tool.
Content-wise it is easy to get it wrong. Social media users don't want to watch a sales pitch or a blatant promotion of a product or service. Make sure the content of the video is interesting, and that it offers something of value to viewers. This could be information, instructions, or demonstrations. In other words, don't just show the product or service, but do something with it that is informative and ideally entertaining for the viewer as well. Videos that fail to engage your target audience won't be shared. Aim for maximum quality and relevant content.
Types of Video
Video marketing is much more efficient than text alone. Most online users would rather spend two minutes watching a video than reading a long text on a web page. While entertaining your audience with your videos, you can also impart some essential information about your business. The viewer can get to know your company better through watching your videos, so use the opportunity to create an image for your business, and make sure the video contains the appropriate recognizable branding associated with your business.
There are different types of video you can use to promote your company. Here are some examples.
Testimonials: customers or clients give feedback on their experience with your service or product.

Case studies: showing a before-and-after situation allows potential clients to see what your product or service could do for them.

Product presentations: showing visuals of a product being used can lead to an increase in online sales.
Related:Five Reasons Your Online Marketing Should Be Image Centric.
Using online video is an excellent way of communicating vital information about your business to potential clients or customers. In the online world, where distractions are plentiful, videos will attract the attention of online users more easily than text or static images. That is why it makes perfect sense for a modern business to make online video a part of their marketing strategy.