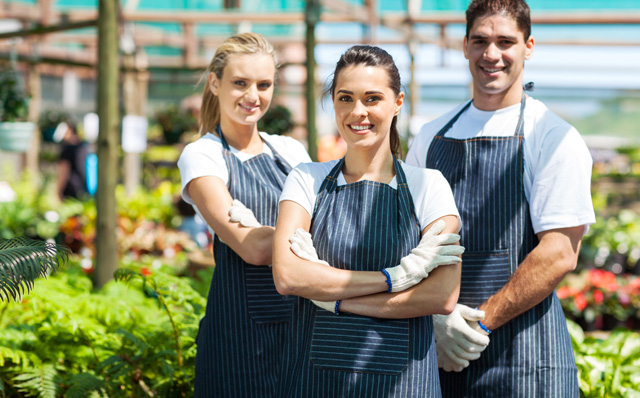 Only a few years ago, increasing the number of fans on your Facebook page was a relatively easy endeavor. Users of social media were fewer and farther between and your business page or blog had a chance to stand out in the news feed.
However, now that everyone seems to have a social media account, business owners, artists, and bloggers are competing against Facebook page after Facebook page and it can be a struggle to grow a page's fan base gracefully and organically.
RECOMMENDED
Growing your social media presence requires a well-thought-out and carefully executed plan. It isn't impossible to create an engaged and relevant fan base, but it will take the right technique.
Here are five time-tested tips to help you grow your Facebook fan base.
1. Craft eye-catching headlines that lead to incredible content
Incredible and original content speaks for itself. Yet, in order to get your readers to your blog, your headlines and titles need to be catchy and memorable. The Internet is notorious for its short and fickle attention span. Capture Facebook fans with a short post title that can be taken in at a glance.
Your headline should also include keywords and a call to action that encourages a response.
2. Always use great photos
Simply posting a link to your latest blog post or art piece will not generate a response from your fans. People engage best with visual images, so use Photoshop or an online service like PicMonkey or Canva to craft a beautiful photo. In general, horizontal photos show up better on Facebook, so post these over vertical photos.
After you have created the perfect picture, add a link to your blog or website under your description.
Related:Five Reasons Your Online Marketing Should Be Image Centric
3. Understand your target market
Every blogger, artist, or business owner needs to understand his or her target market in order to craft Facebook posts that encourage engagement. Not all users will be your ideal viewer, but by using Facebook's built-in targeting tools, you can target your ad content to the kind of viewers who will actually engage with your updates.
Work to understand your viewers and tweak your daily updates to match their needs and interests.
Related:Improved Marketing With Facebook Audience Insights
4. Schedule your updates and stick to the schedule
When you are building a Facebook fan base, the worst thing you can do is be an inconsistent poster. Viewers expect your social media presence to be consistent and professional. There are a variety of services that take the stress out of posting, such as Hootsuite or Around.io.
Experiment to find the best time to engage your viewers, then stick to the schedule.
5. Keep a log
Some Facebook posts will encourage a better viewer interaction than other posts. Create a spreadsheet on Google Drive or Excel and record the number of "likes" and "shares" each photo receives.
This will enable you to create more posts like the ones that are doing well and less of the ones that are not receiving engagement.
Developing an engaged and relevant fan base on your Facebook page requires a carefully executed plan that uses time-tested techniques and consistent tweaking. Focus on crafting eye-catching updates that feature beautiful photos and use these posts to target your unique target market. For optimum Facebook page growth, be consistent and monitor the activity on each update in order to learn how to better interact with your viewers.
With patience, consistency, and careful planning, these tips can help you grow your Facebook fan base and develop a group of viewers who care about and share your content.